CURTIS MAYFIELD

SUPER FLY
UDSACD 2204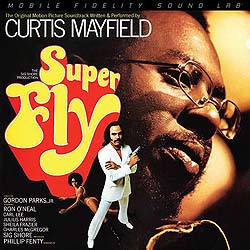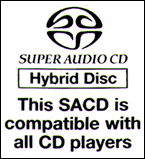 A Numbered, Limited-Edition, Hybrid SACD, Sourced from Original Master Tapes.



A master stroke of boundary-crossing music, the brilliant 1972 production is smart storytelling with vital social commentary: Curtis Mayfield's lushly orchestrated Superfly is a cultural signpost that became a landmark trend-setter.



Curtis Mayfield's border-transcending Superfly is much more than a soundtrack to a cutting-edge blaxploitation film. Recorded in 1972 to coincide with Gordon Parks, Jr's movie about a dealer attempting to divorce himself from the urban underworld, Mayfield's brilliantly orchestrated set ignited an entire genre, expanded the scope of R&B, and spurred dialogues surrounding significant social issues ranging from the unvarnished consequences of hustling to the realities of African-American lives in America. Rightly deemed by Rolling Stone "Marvin Gaye's What's Going On at a street level" and named the 69th Greatest Album of All Time by the magazine, Superfly endures as an astonishing master stroke of boundary-crossing soul, lyrical smarts, and vital commentary. Mobile Fidelity's reissue brings it - and its of-the-moment contents - to life like never before.



As Mobile Fidelity's restored version proves, few records mesh lush delicacy with such pressing urgency to the extent heard on Superfly. Mayfield's arrangements now breathe and exhale with palpable air, revealing an astounding degree of openness and dynamics that places the musicians on a grand soundstage. On par with the finest big-studio productions of the 60s and 70s, Mobile Fidelity's Superfly bursts with colors and details - with the mind-boggling array of individual threads forming a seamless tapestry involving guitars, woodwinds, horns, singing, and melodies. The presentation of the wah-wah effects, accenting rhythms of the brass rejoinders, and mood-setting aura of the strings are alone enough to make Phil Spector or Brian Wilson blush. No prior R&B work simultaneously crossed as many lines, painted such vivid portraits, and maintained such streetwise cool.



1. Little Child Runnin' Wild
2. Pusherman
3. Freddie's Dead
4. Junkie Chase
5. Give Me Your Love (Love Song)
6. Eddie You Should Know Better
7. No Thing on Me (Cocaine Song)
8. Think
9. Superfly




---



---

Mobile Fidelity Sound Lab
recordings are distributed in Australia by
Rockian Trading